Welcome to Speak Life 2day!!! My name is Ty Smith and I am a servant of Lord ready and willing to Speak Life to the whole world. There are so many people worldwide that are spiritually dead and have not experienced being born again. For such a time as this God has chose me to minister the gospel despite of the Devils' plans of trying to terminate the destiny God had invested in me while I was in my mothers' womb. I Thank God that even the Devil cannot stop the spreading of his Gospel. Though prayer and faith God has brought me though many tests and trials. I plan on carrying the kingdom mantle around the globe; speaking the life changing, healing message of the death, burial and resurrection of Jesus Christ to those that are spiritually hungry!!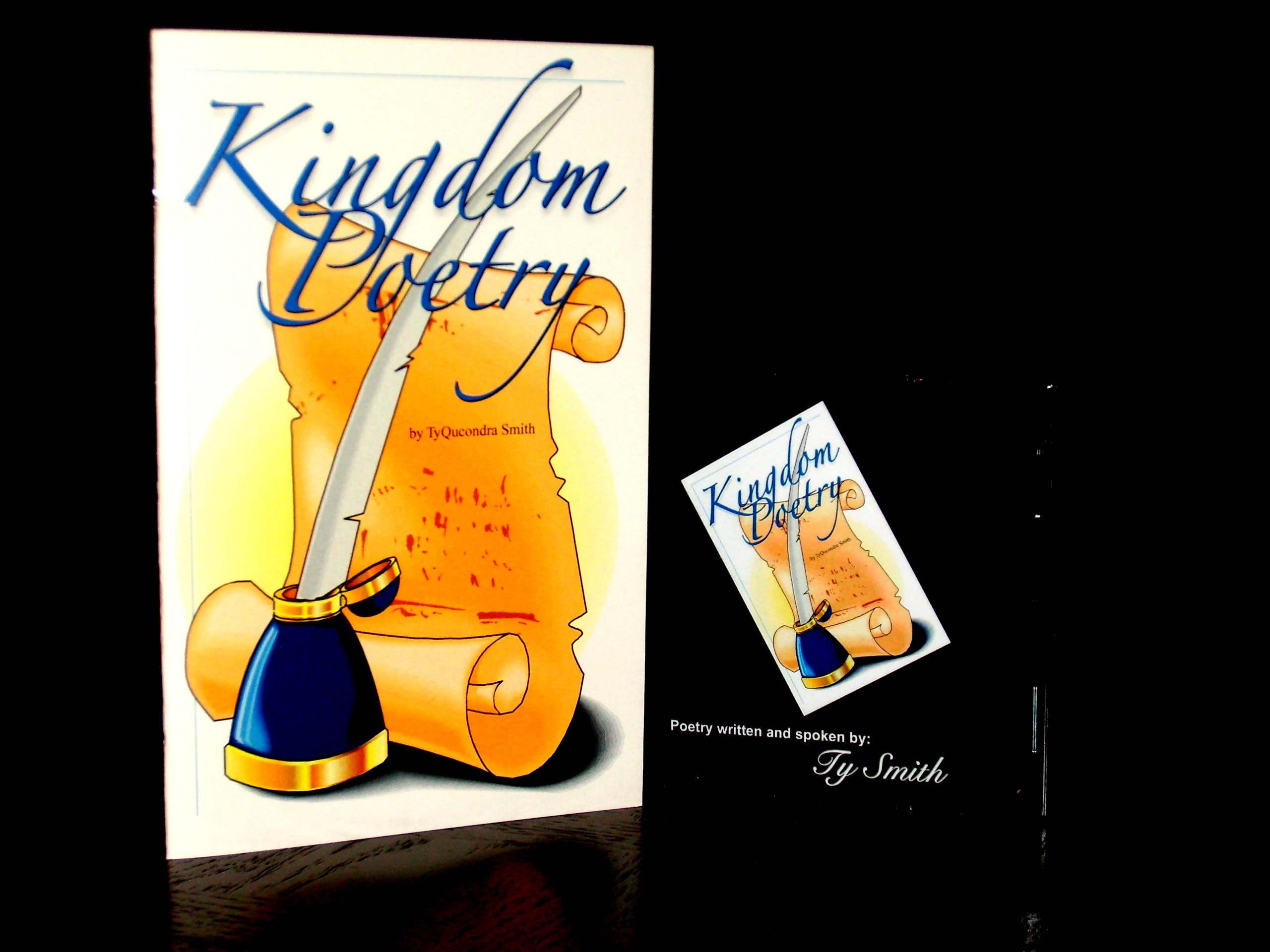 Kingdom Poetry...poems that speak life to your spirit today!!!
Very Valuable T-Shirts!!!
This is a poem from my book Kingdom Poetry
The Creative Creator
So Amazing, God's Creativity
His Holy Spirit brings out the best in me
He's so close yet so far away
Giving Him the praise I'll never miss a day
He's too prestigious to define
His Holy name I will incline
Keeping Him higher is my desire
My passion for Him is like a fire
God is too great to rate
His grace and mercy gave me a clean slate
His word cuts sharper than a knife
It takes away all my pain in this life
Because of His Sons' death burial and resurrection
I now have the connection to give direction
He's the one that makes me pure
With His guidance I will endure
From Genesis to Revelation will be my daily meditation
With Him I will reach my destination and make an impact in this nation
I'm enjoying Him now and I can't wait to see Him later
The God who is my maker, the Creative Creator

Copyright ©2003 Ty K Smith

Contact information:
Webpage: www.facebook.com/kingdompoet
Email: kami7910@yahoo.com
Phone: (405)412-5693